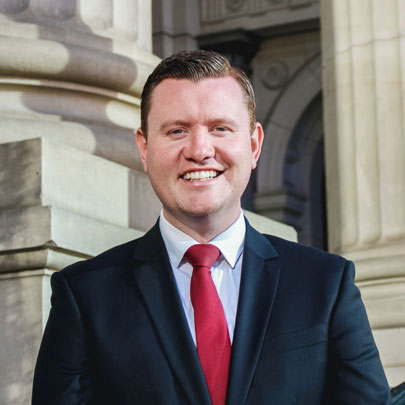 Hi, I'm Tim Richardson, your local Labor member for Mordialloc.
I am proud to live in Chelsea with my wife Lauren and our two daughters Paisley and Orla. We love living in this incredible part of Victoria, with stunning beaches, caring and supportive local residents and wonderful schools, kinders, sporting clubs and community organisations.
I was first elected as the local Member for the Mordialloc District in the Parliament of Victoria 2014 and it has been a privilege to work hard on your behalf, each and every day. When we first put our hand up to serve you in our local community, our mission was to leave our community in a better place, than it was the day before. We live by these values and never waste or opportunity to help, assist and support you, your family and our communities.
My role is to represent your views in the Victorian Parliament, and I am always here to listen and assist as best I can. If you or your family need assistance with a State Government matter, please do not hesitate to contact my office and I can work to assist you.